The BTBP Clarity™ systems are powered by artificial intelligence technology that rely on a combination of machine vision and machine learning methods to extract abstract information from an image, including but not limited to detecting a face, the facial features, and the skin areas to be measured.
Our technology helps address common research challenges and our systems support clinical services through several key features: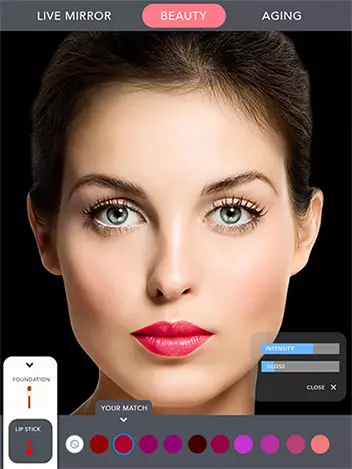 REAL-TIME MAKE UP TRY ON
Live mirror
Upload an image
Color cosmetics try on
Aging Transformation
AUTOMATIC A.I. COLOR CALIBRATION
No color chart required
Clarity A.I. automatically recognizes the color temperature.
REALISTIC COLOR SHADES APPLIED FOR REAL-TIME MAKE UP TRY ON.