BTBP has developed many applications for measuring and quantifying hair.
We have done many studies on Skin Area Recognition, Hair Pigmentation, Shininess, Volume, Hair Density, Hair Shaft, Fiber orientation, Frizz, Hair Color & Male-Pattern Baldness. With BTBP Clarity system designed specifically for imaging hair capture detailed pictures and use our A.I. to automate the grading of features. So you can find trends in the data faster and make products better.
Hair Pigmentation
33% LOSS OF PIGMENTATION
71% LOSS OF PIGMENTATION
Shininess

SHINE MEASUREMENT
Hair Volume & Density
CHANGE IN VOLUME, 27% DENSITY OF COVERAGE
Hair shaft length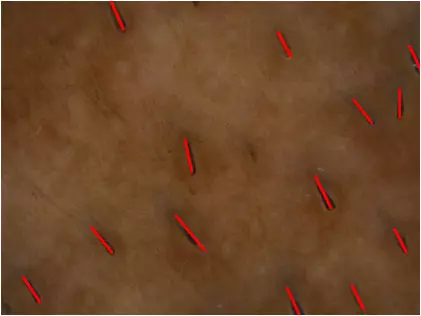 AVERAGE LENGTH: 1.2 MM | COUNT:13
Hair shaft curved length
CURVED LENGTH: 1.8 MM
Fiber orientation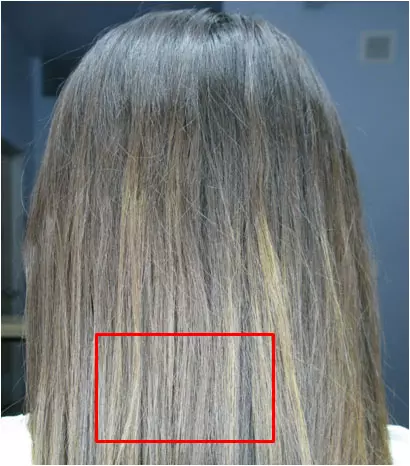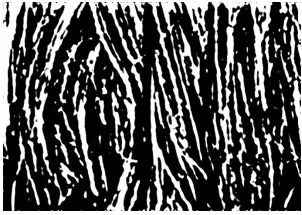 92% VS 49% FIBER ORIENTATION
FRIZZ
DEGREE OF FRIZZ
Color Detection
Male-Pattern Baldness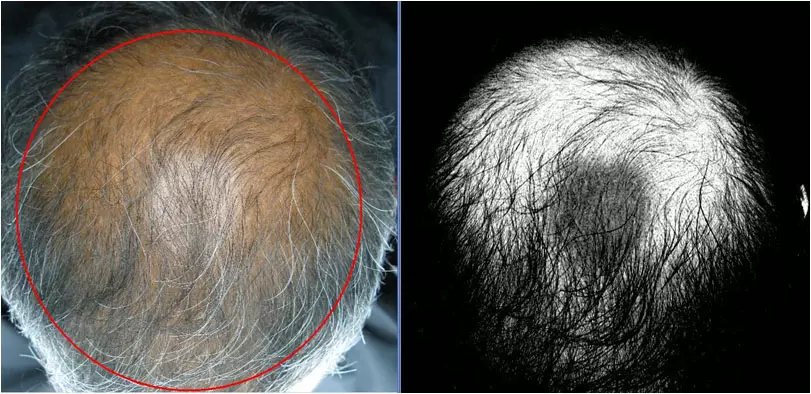 HAMILTON SCALE OF MALE-PATTERN BALDNESS
Type V: significant frontal recession coupled with hair loss from the vertex region of the scalp.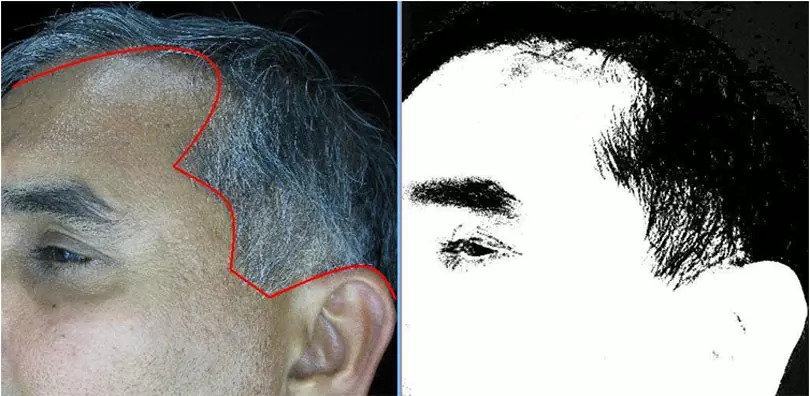 FIBER DENSITY SCORES: % SKIN AREA, % COVERAGE, SAMPLE AREA, DENSITY
Classification by Norwood-Hamilton scale of Male-Pattern Baldness: Type 1-7
TYPE I
NO HAIR LOSS
TYPE II
MINOR RECESSION OF FRONTAL HAIRLINE
TYPE III
GREATER FRONTAL LOSS-"COSMETICALLY SIGNIFICANT"
VERTEX-FRONTAL RECESSION + LOSS FROM SCALP VERTEX
TYPE IV- VI
FURTHER FRONTAL + VERTEX LOSS
TYPE VII
ONLY OCCIPITAL SCALP REGION MAINTAINS HAIR